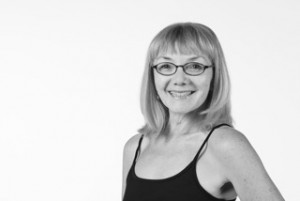 Padma teaches this unique anatomy and physiology component of the Yoga Teacher Training Program.  Understanding the structure and key components of our physical body anatomy enables us to connect more deeply to our subtle body anatomy.  Feeling and experiencing movement as energetic potential before it actualizes into mobilizing us is a profound way to develop a strong and centered yoga asana practice that spontaneously moves us into the realm of the subtle body.
Through extensive workshopping and hands on training, learn how to feel and then teach the muskulo-skeletal, neuromuscular and other physical body connections to the subtle body  that must be intact for energy in the body to flow smoothly and for optimal, pain free function – homeostasis.  Experience what it is to find perfect alignment in your body from the inside out and then teach it to your students from the outside in.  Discover how a complete yoga practice addresses all body systems through its various components of asana, pranayama, mudra, bandha and ultimately, meditation.  Our study includes all the physical and subtle body systems. 
Padma Yvonne Jaques served for four years on the faculty of Langara College Yoga Teacher Training Program as the anatomy/physiology instructor as well as asana teaching methodology instructor and has taught yoga philosophy and asana methodology on the faculty of the Yoga Studies Institute as well.  Padma teaches motor control re-education and functional movement including Diane Lee's ("The Pelvic Girdle") and Linda-Joy Lee's Connecting to Your Core and Postpartum Health for Moms courses.  She has more than twenty years of experience as a C.H.E.K Practitioner (Level 3) and was an exercise therapist with her own successful practice in Vancouver, Canada.
Read more about this course here.  Read more about Padma here.